About Us
The Mind-Body Skills Training for Resilience, Effectiveness, and Mindfulness (STREAM) curriculum was developed by Dr. Kathi Kemper based on the highly successful course, Herbs and Dietary Supplements Across the Lifespan, and the guided imagery recordings made by Patrice Rancour, RN, CNS-MH.  Taking the first concrete steps toward implementation was inspired by Dr. Wayne and Mary Sotile when they visited the Ohio State University College of Medicine in 2013 to talk about the prevalence and adverse effects of burnout, stimulating numerous discussions across the medical center about how to address this growing problem in health care.
About the Author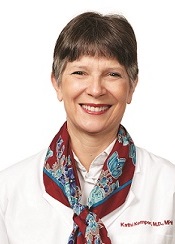 Kathi Kemper, MD, MPH
 Founder, Center for Integrative Health and Wellness
Dr. Kathi Kemper was recruited to The Ohio State University in October 2012 as the Director for the Center for Integrative Health and Wellness, from Wake Forest University where she held the Caryl J Guth Chair for Complementary and Integrative Medicine and served as the founding Director of the Center for Integrative Medicine. Dr. Kemper is currently a Professor of Pediatrics and an Adjunct Professor in the College of Nursing at Ohio State. She is also a member of the Center for Clinical and Translational Research at Nationwide Children's Hospital; the Food Innovation Center and the Center for Clinical and Translational Science, both of Ohio State.
Prior to coming to Ohio State, she was a Professor in the Departments of Social Science/Health Policy and Pediatrics and held appointments in Family and Community Medicine, Regenerative Medicine, and Bioethics, the Comprehensive Cancer Center, and the Hypertension and Vascular Research Center at Wake Forest University.  Before Wake Forest, Dr. Kemper was the founding Director of the Center for Holistic Pediatric Education and Research at Boston's Children's Hospital.
Dr. Kemper has a long history of practicing mind-body techniques: heart-centered meditation (1968); yoga (1974); relaxation response (1975); hypnosis and guided imagery (1979); and mindfulness meditation (2000). She has used mind-body therapies with patients since 1981.
Dr. Kemper is recognized internationally as the leading authority on complementary therapies for children and is frequently consulted by media including the New York Times, Chicago Tribune, Newsweek, ABC News, the Wall Street Journal, Readers' Digest, Redbook, First for Women, and USA Today. She currently has over 150 peer-reviewed publications, dozens of book chapters, reviews, and editorials; and three books. 
The Peer Review Committee
The peer review committee for the modules in this program is composed of a diverse group of health professionals and trainees at The Ohio State University ranging from dietetics to epidemiology, medicine, nursing, nutrition, pharmacy, and social work. We are grateful to everyone on the team. And we are always looking for volunteers to write more evidence-based modules on dietary supplements. Please let us know if you'd like to volunteer.
These modules have been reviewed by the  Peer Review Committee.  CME credit is available upon successful completion for each individual module.

Philip Binkley, MD
Vice Chair for Academic Affairs, Department of Internal Medicine
Associate Dean for Faculty Affairs, College of Medicine
Professor of Epidemiology, College of Public Health  

Mariah Edgington, RN
Ross Heart Hospital
 

Mary Fristad, PhD ABPP
Professor, Psychiatry and Behavioral Health, Psychology and Nutrition; Vice Chair, Academic Affairs; Associate Director for Research, Center for Integrative Health and Wellness  

Diane Habash, RD, LD, PhD
Clinical Associate Professor, Health and Rehabilitation Sciences; Associate Director for Education, Center for Integrative Health and Wellness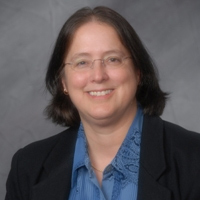 Joanne Lynn, MD
Associate Dean of Student Life, Associate Professor, College of Medicine

John Mahan, MD
Program Director, Pediatric Residency; Program Director, Pediatric Nephrology Fellowship; Professor, Dept. of Pediatrics College of Medicine; Vice Chair for Education, Dept. of Pediatrics Assoc. Director for Education for the Center of FAME; Assistant Dean, Faculty Development

Rajiv Mallipudi, MD
OSU Medical Student
MD/MBA Candidate, Class of 2016
 


Robert Rakowcyzk, MD
OSU Medical Student
College of Medicine, class of 2016


Alison Walker, MD
Oncology Fellowship Director, Assistant Professor, College of Medicine